Objectives & Functions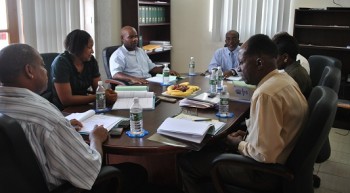 The Independent Regulatory Commission has as its objectives:
To be an independent arbiter in all matters relating to the sale of electricity
To establish rules and guidelines which will allow for consistency, predictability and transparency in the regulation of electricity supply in the nation
To be a forum for customer appeals in their dealings with the service providers.
To protect the health and safety of all persons affected by the operators in the sector.
To support Government's policy on the supply of electricity for national development.
To engage and work with other agencies to promote, protect and enhance a sustainable environment.
Functions
Encouraging wider availability of electricity supply throughout Dominica.
Ensuring that all reasonable demands for electricity are met
Promoting efficiency in the generation, transmission, distribution, supply and use of electricity
Establishing technical standards applicable to providing electricity service or installed on customer's premises
Protecting the interests of consumers
Facilitating competition in the electricity sector
Enabling the financial viability of efficient licensees
Issuing, monitoring and amending licenses and collecting license and other fees
Establishing and monitoring standards by which the efficiency of the service provision can be evaluated
Inspecting and testing electrical plant and equipment owned by licensees as well as consumers
Protecting the health and safety of all persons affected by the operations of the sector
Protecting the national environment
Advising the Minister on all issues relevant to the electricity sector
Promoting wider regional cooperation in the regulation and operation of the electricity sector