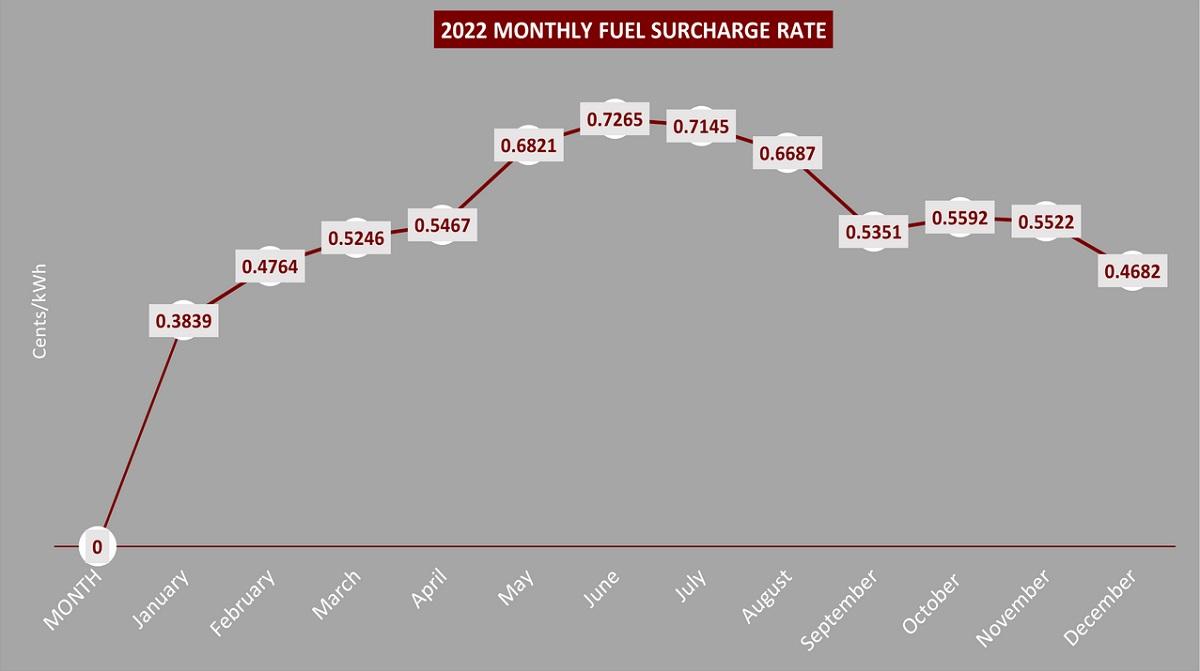 Residents could see a reduction in their December Electricity Bill.
This is because the fuel surcharge rate to be added to electricity bills for December is lower in comparison to the past ten months. December's fuel surcharge rate is $0.4682 cents per kilowatt hour (kWh). The fuel surcharge rate has not been below $0.50 cents since February 2022.
A lower bill is hinged on the transition from warmer to cooler temperatures, as less fuel is used by the electric utility to generate electricity.
Another contributor to a lower bill, in this case, is the resumption of the PADU Hydro Power Plant, which has been partially restored since October 2022. As a result, the hydropower output for November has been at its highest since August 2017. The PADU Plant was damaged by Hurricane Maria in 2017. Dominica Electricity Services Ltd. (DOMLEC) has advised the Commission that it expects the PADU Plant to be fully operational within two weeks.
The Commission, in accordance with the Electricity Supply Act (2006), encourages the operation and development of a safe, efficient, and economic electricity sector in Dominica.